INFLATION


Inflation of the shelter is very easy with an inflation time of just 60 seconds. Simply remove the shelter from the storage bag, spread it out, attach the blower and inflate. The entire process takes just a few minutes. Watch the video below of a complete inflation to see for yourself.
----------------------------------------------------------------------------
ANCHORING


The shelter will need to be secured to be sure it doesn't become an expensive kite. There are a few ways to do this. The shelter comes with tie downs that attach to the 8 anchor points, 4 up high, 4 on the bottom corners. The tie downs can the be attached to the stakes that come with the tent or sandbags, trees, posts, vehicles, or anything secure. See the picture below as to how the tie downs are secured properly.
Another option to secure the shelter would be to drive a vehicle over the drive over straps located on the inside of the tent, this will also hold it in place. the straps can be criss crossed to make it easier to get the vehicle on the straps properly. Red straps in photo below are drive over straps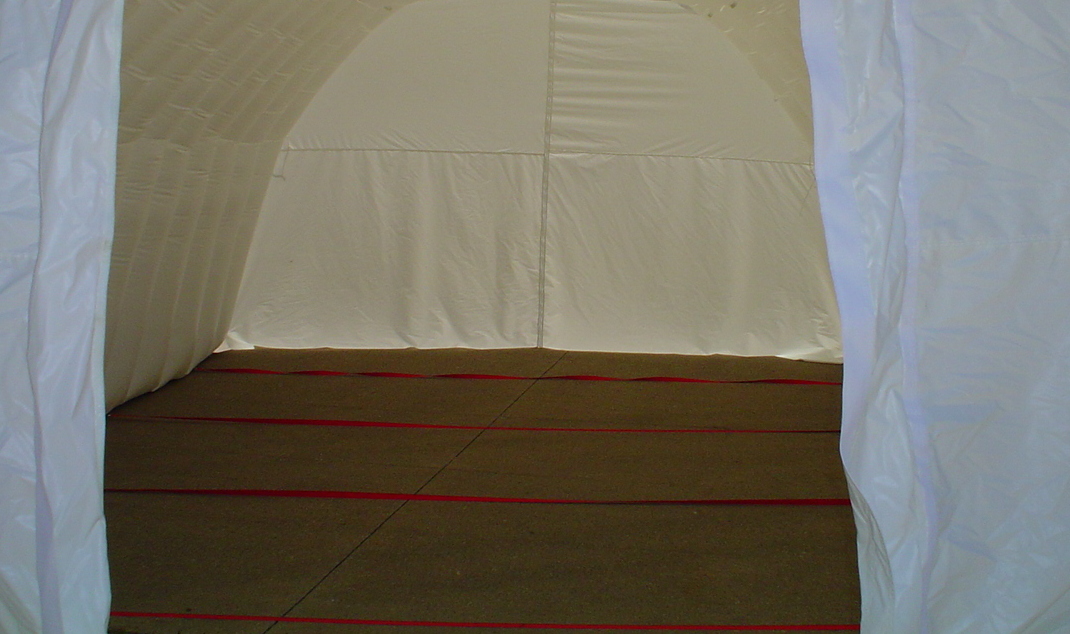 A third way to secure the shelter would be with sandbags. The shelter has a zipper down the bottom of each side to let the air out when taking it down. Sandbags can be placed inside of the zipper while it is inflated, this works especially well when you are on pavement or have nothing to tie the tie downs to and are not using a vehicle inside the tent.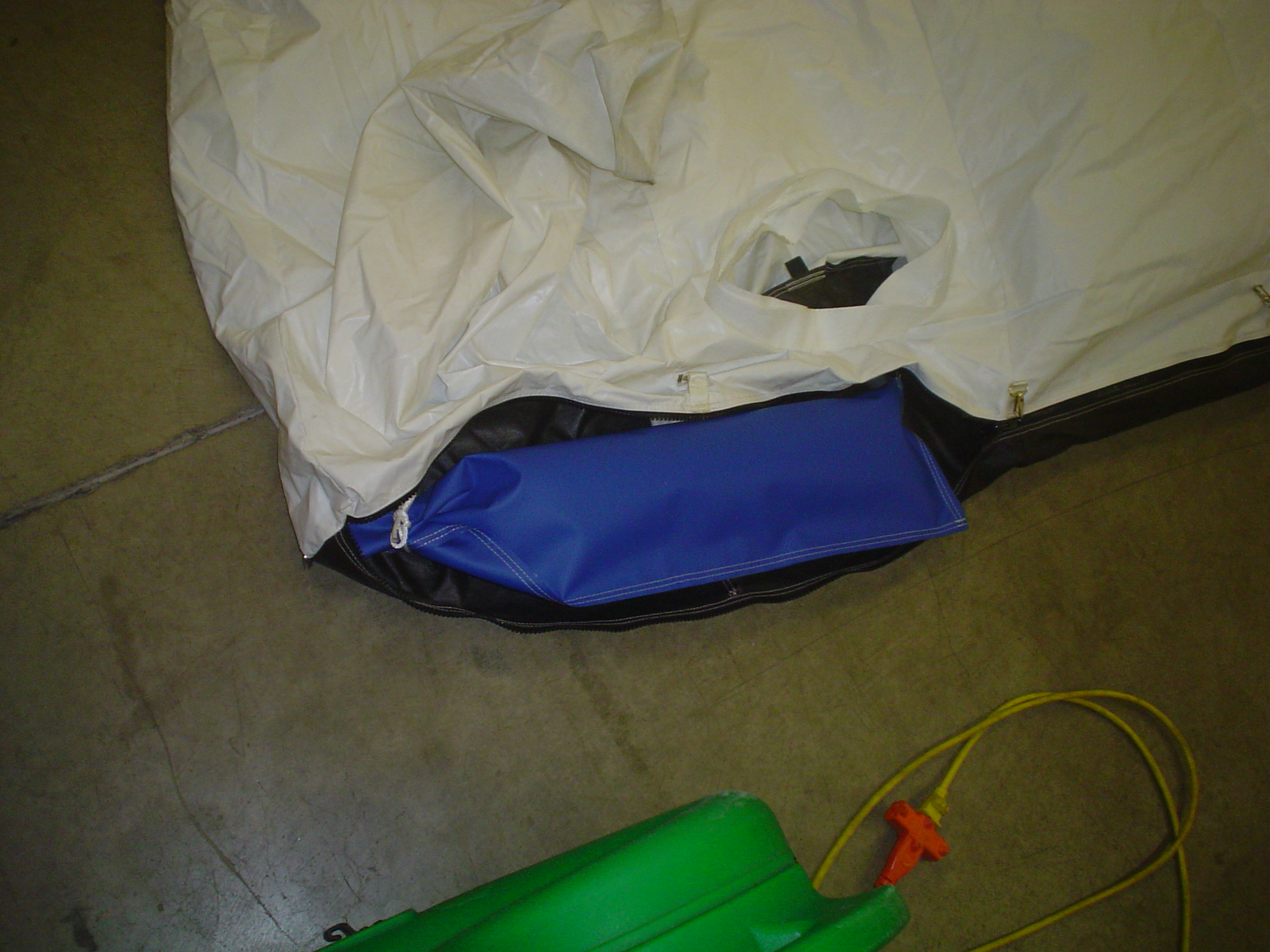 Blue Sandbag inside zipper of deflated tent
You can also purchase our sandbag holders and attach the tie downs to that if you are in an area that you can not use stakes and there is nothing else to secure the tent.